Gridsource develops multiple technologies such as energy storage, utility-scale solar & wind. This means that we approach a development with an open mind to ensure we make the biggest positive impact we can
---
Energy storage
---
Energy storage systems are essential to speeding up the replacement of fossil fuels with renewable energy sources. These systems play an important role, enabling energy from renewables, like wind & solar power to be stored, and then exported when energy demand is at it's highest.
Utility-scale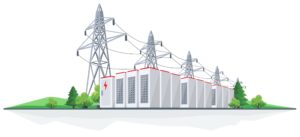 Utility-scale developments range between 10-250MW's of capacity, and require a connection to either the distribution (<132kV) or transmission (<400kV) network. Dependant on capacity, they will take up between 0.5-5 acres of land. A typical 50MW UK energy storage system will require approximately 1.5 acres of land, equivalent to the size of a football pitch.
PowerPod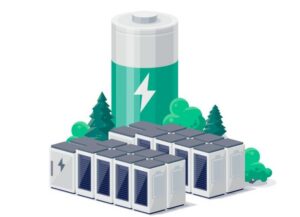 PowerPod is an alternative for landowners who don't have the land requirements for utility-scale development, but still want to obtain the benefits of a energy storage system on there land. PowerPod developments range between 1-2MW's of capacity, and require a connection to the distribution (<11kV) network. A PowerPod requires less than 0.03 acres of land, equivalent to half a tennis court. Potential locations include: Farms, fields, golf courses, campsites, airfields, industrial estates, business parks………………………………………………
---
Solar
---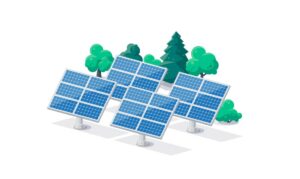 We partnered with Octopus Energy Generation, one of the largest investors in renewable energy in Europe, who manage more than 240 large-scale green energy projects spanning 10 countries and 8 technologies. There existing £5.0bn portfolio has a combined capacity of 3GW, enough energy to power 2 million homes every year!
Together, we're building green solar power for the future and committed to driving the green energy revolution faster than ever before.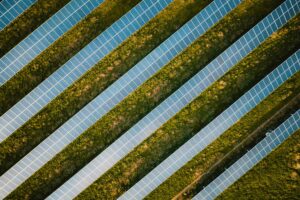 Our partnership pursues greenfield development and will add to the grid up to 500MW of new solar projects plus energy storage over the next five years, targeting to invest £250 million to construct the projects once fully permitted.
The projects are originated and managed day-to-day by Gridsource and then added into Octopus Energy Generations already considerable portfolio, the largest solar investment portfolio in Europe.
---
Wind
---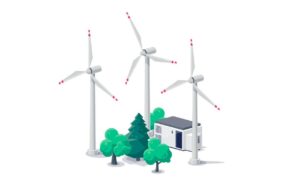 Wind turbine generators or wind farm developments range in size, whether that be a single turbine or multiple, simply using the power of the wind to create electricity. We originate single wind turbine developments up to 1MW, and require a connection to the distribution (<11kV) network. Similar to PowerPod, a single 1MW WTG requires less than 0.05 acres of land, equivalent to a tennis court.